Our team is comprised of professionals with extensive backgrounds in law enforcement, government security, military, and intelligence services in the United States and abroad.
Kathryn Rozin
CHIEF EXECUTIVE OFFICER
Kathryn Rozin is a founding partner and the chief executive officer of Rozin Security, a forward-thinking company dedicated to providing proactive and customized security solutions. She has more than 25 years of experience in effectively managing strategy, financial results, sales, branding, marketing, and operational efforts for a variety of small- to medium-sized businesses.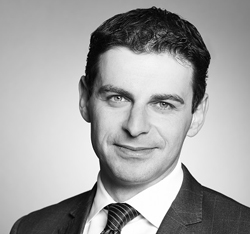 Michael is a founding partner and the president of Rozin Security. For nearly 25 years, he has focused on terrorism prevention and security, and is highly skilled in proactive protection against terrorists and other high-risk perpetrators of violence.
Zvi Kremer
VICE PRESIDENT OF PRODUCT
Zvi is the vice president of products at Rozin Security. He leads the company's efforts to deliver to its clients best-of-class services and tools for conducting risk assessments, establishing security programs, and improving their ability to protect their human and organizational assets.
Robert Rawson
VICE PRESIDENT OF SECURITY OPERATIONS
Rob is vice president of security operations and has nearly 20 years of experience in law enforcement and corporate security, including active-duty military service with the U.S. Army as a combat medic. Before joining Rozin Security, Rob worked for Chisago County Sheriff's Office, and spent six years as a Minnesota State Patrol trooper. Rob has supported many private organizations, law enforcement, and intelligence agencies throughout his career.
Travis Lishok
SECURITY RISK ASSESSMENT SPECIALIST
Travis is a risk assessment specialist and a Red Team member, where he applies more than 10 years of protective security experience to help clients secure their most valued assets. He also serves as a board member for the Board of Executive Protection Professionals.
Carli is a new member to the Rozin Security team. A recent University of Tampa graduate, she has a masters of science degree in criminology and criminal justice, and a bachelor of science degree in criminology and criminal justice with a minor in psychology. She began at Rozin Security as an intern.
Rozin Security deploys highly skilled protective operators. The TIER I operators and TIER II agents bring unmatched professionalism and protection experience. Rozin Security TIER II Protective Agents come from typical military roles such as infantry, military police, force protection and/or law enforcement agencies. Our TIER I operators come from elite United States Military Special Operations units, Secret Service, FBI, SWAT teams, and the Central Intelligence Agency.
Rozin Security provides highly experienced investigators to work with clients to conduct or support any active investigations, discover facts, compile comprehensive investigative cases, review and enhance background check policies and procedures, and ensure compliance with local, state, and federal laws. Rozin investigators have years of investigative experience and come from government agencies and the private sector. They are rated as some of the best in the industry
Rozin Security analysts are responsible for supporting all divisions of the company by developing threat assessment reports, providing continuous analytical support, delivering threat intelligence briefings, conducting security risk assessments, managing complex investigations, supporting red team assessments, performing Open Source Intelligence (OSINT) analysis, writing technical reports, and managing client relations. Our analysts come with training and experience from various homeland security, military, and elite intelligence agencies.
David Delgado
CERTIFIED SIRA® TRAINER
David has more than 24 years of experience in federal law enforcement, the United States Military, anti- terrorism, and security. He is a retired Senior United States Federal Air Marshal (FAM) and United States Marine Corps (USMC) veteran.
Kristin Rollwagen
EMERGENCY MANAGEMENT CONSULTANT
Kristin is an associate for Rozin Security and manager of emergency programs for the Metropolitan Airports Commission at the Minneapolis-St. Paul International Airport. Kristin also was the Homeland Security grant program administrator for the Minnesota division of Homeland Security and Emergency Management.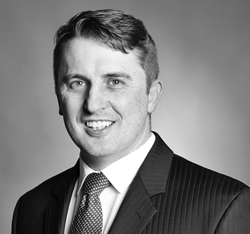 Grant Hosmer
EMERGENCY MANAGEMENT CONSULTANT
Grant has a background in physical security, emergency management, and law enforcement. He served in the United States Air Force (USAF) security forces nuclear weapons security and law enforcement field for 11 years as both enlisted and commissioned officer status.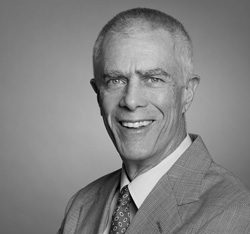 John Wheeler has worked with Rozin Security since its founding, primarily in the areas of vision, organizational development, strategic planning, and business development.

True North Consulting Group
True North provides the benefits of an experienced team of security and technology experts as a supplement to our clients' in-house resources at whatever level is needed. Because True North is not aligned with any specific vendor, distributor, or representative firm, recommendations for devices, equipment, and materials are unbiased, allowing clients to keep costs lower while still finding the best available options for procurement.
INTELLIGENT SECURITY SOLUTIONS
We apply a unique and advanced approach for designing integrated security solutions that balance human factors, physical protection systems, and state-of-the-art technology. From client-specific risk assessments and security program designs to behavior threat-detection solutions, we enable organizations to proactively protect their critical assets against a range of manmade threat actors.
Michael Rozin is extremely professional and yet highly personable. It is rare to find consultants in the industry who can not only inform but apply the concepts in the field. A highly commendable service that will increase the security and safety at any facility!
I feel Rozin Security's SIRA training is what all future law enforcement and security deployments need from here on out.
Mr. Rozin and his team provided security consultation and assessments for my commercial real estate asset. His directives and oversight have allowed our security program to exceed anything in the marketplace. Rozin Security Consulting LLC has provided expert training for our manned security officers and guidance in improving our surveillance and access controls infrastructure. I continue to rely on Mr. Rozin as a resource in navigating our security relationship with federal, state, and local law enforcement groups.
"Michael Rozin and his team at Rozin Security were critical part of the success of Super Bowl 52 in Minnesota. From the state-of-the-art security plan, to effective integration of security measures, and superior leadership with private and public-sector partners. Michael and his team helped avoid security risks while delivering outstanding experience for over 1.5 million people. If you are interested in taking your security operation to the next level, I highly recommend Rozin Security."
The Savannah Airport Commission has been affiliated with Rozin Security for more than seven years. We initially utilized Rozin Security to develop an insider threat mitigation team specific to the commercial airport and airline industry. One of the determining factors specific to Rozin as our choice of developing an Insider Threat Mitigation Team was the Suspicion Indicators Recognition Assessment SIRA and the associated TIPS system.

TIPS technology provides the airport with the ability to track data associated with suspicious activity, thereby connecting the dots in terms of threats to the airport. Rozin Security has assembled one of the best teams of security professionals. Rozin Security provides the airport with a solid methodology in terms of reducing threats as it relates to the insider threat.
Michael Rozin is a rare commodity – an extremely bright security professional operating on the cutting edge of counterterrorism preparedness.

Under the insightful leadership of the Mall of America director of security, Michael has drawn on years of critical experience to effectively develop the country's most advanced counterterrorism detection and mitigation program for a commercial establishment. He understands both the need for effective relations with local law enforcement, and for thinking globally in ensuring maximum security effectiveness for the overall organization.
Michael is an excellent instructor. The knowledge, experience, and level of his experience is outstanding.
organization. His assessments were thorough and well written. Michael provided great suggestions for improvements and organized them based on risks and ease of implementation, which helped prioritize the corrections. I appreciated Michael's approach, insight, and expertise, and would recommend him going forward.
I wish I could send my entire department to the Rozin Security training courses.
I want to pass on my appreciation for the SIRA Suicide Bomber Interdiction training you provided to our Pentagon Police Officers, K-9 unit members, and Emergency Response Team. I have heard only positive feedback from our employees.

It is critical that the Pentagon Force Protection Agency keeps up with the latest threats that are trending around the world. Your training ensures that our responders remain current and have the skills to effectively observe, approach, and immobilize a potential suicide bomber. There is no room for error.

Thank you for helping us perform our protection mission.
Michael Rozin is, simply put, one of the most competent and professional security leaders I have ever worked under. His high expectations and creative ability to effectively teach abstract concepts have been instrumental in my continued growth as a security professional.

He has consistently displayed extreme resourcefulness in his ability to procure the necessary tools and resources for his teams to complete their missions. There is not much I would not stake on Michael's ability to solve any security problem he is tasked with and would gladly join him in any effort to do so.
We provide proactive security solutions by leveraging a unique, advanced approach for designing integrated security solutions that balance human factors, physical protection systems, and state-of-the-art technology.