Our team is comprised of professionals with extensive backgrounds in law enforcement, government security, military, and intelligence services in the United States and abroad.
Kathryn Rozin
CHIEF EXECUTIVE OFFICER
Kathryn Rozin is a founding partner and the CEO of Rozin Security, a forward-thinking company dedicated to providing proactive and customized security solutions. She has more than 25 years of experience in effectively managing strategy, financial results, sales, branding, marketing, and operational efforts for a variety of small-to medium-sized businesses.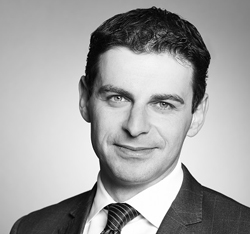 Michael is a founding partner and the president of Rozin Security. For nearly 20 years, he has focused on terrorism prevention and security, and is highly-skilled in proactive protection against terrorists and other high-risk perpetrators of violence.
Zvi Kremer
VICE PRESIDENT OF PRODUCT
Zvi is the Vice President of Rozin Security and has more than 25 years of security, management, and business experience. He completed the Advanced Security and Anti-Terrorism Management training given by the Israeli General Security Service/Israel Security Agency (SHIN-BET) and was EL AL Israel Airline's Chief of Security in Moscow and later in Chicago. In these roles, Zvi managed the security of the airline's passengers, cargo, staff, aircrafts, and facilities.
Robert Rawson
VICE PRESIDENT OF SECURITY OPERATIONS
Rob has over 18 years of experience in law enforcement and corporate security, including active duty military service with the U.S. Army as a Combat Medic. Rob worked for the Chisago County Sheriff's Office and spent six years as a State Trooper with the Minnesota State Patrol before he began his career in private and corporate security.
Travis serves as a Consultant for Rozin Security and a red team member, where he applies his 10+ years of protective security experience to help clients secure their most valued assets. He also serves as a Board Member for the Board of Executive Protection Professionals.
James serves as a Consultant for Rozin Security, where he draws on four years of experience in homeland security in the state of Ohio. Prior to this position, James conducted assessments of critical infrastructure, managed large law enforcement and homeland security databases, and operated drones with his sUAS Pilot in Command certification from the FAA.
Rozin Security deploys highly skilled protective operators. The TIER I operators and TIER II agents bring unmatched professionalism and protection experience. Rozin Security TIER II Protective Agents come from typical military roles such as infantry, military police, force protection and/or law enforcement agencies. Our TIER I operators come from elite United States Military Special Operations units, Secret Service, FBI, SWAT teams, and the Central Intelligence Agency.
Rozin Security provides highly experienced investigators to work with clients to conduct or support any active investigations, discover facts, compile comprehensive investigative cases, review and enhance background check policies and procedures, and ensure compliance with local, state, and federal laws. Rozin investigators have years of investigative experience and come from government agencies and the private sector. They are rated as some of the best in the industry
Rozin Security analysts are responsible for supporting all divisions of the company by developing threat assessment reports, providing continuous analytical support, delivering threat intelligence briefings, conducting security risk assessments, managing complex investigations, supporting red team assessments, performing Open Source Intelligence (OSINT) analysis, writing technical reports, and managing client relations. Our analysts come with training and experience from various homeland security, military, and elite intelligence agencies.
David Delgado
CERTIFIED SIRA® TRAINER
David has more than 24 years of experience in federal law enforcement, the United States Military, anti- terrorism, and security. He is a retired Senior United States Federal Air Marshal (FAM) and United States Marine Corps (USMC) veteran.
Kristin Rollwagen
EMERGENCY MANAGEMENT CONSULTANT
Kristin is an associate for Rozin Security and the manager of emergency programs for the Metropolitan Airports Commission at the Minneapolis-Saint Paul International Airport. Prior to this position, Kristin was the homeland security grant program administrator for the Minnesota Division of Homeland Security and Emergency Management.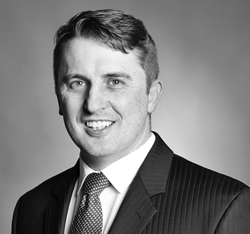 Grant Hosmer
EMERGENCY MANAGEMENT CONSULTANT
Grant has a background in physical security, emergency management, and law enforcement. He served in the United States Air Force (USAF) security forces nuclear weapons security and law enforcement field for 11 years as both enlisted and commissioned officer status.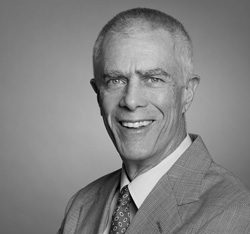 John Wheeler has worked with Rozin Security since its founding, primarily in the areas of vision, organizational development, strategic planning, and business development.

True North Consulting Group
True North Consulting Group dates back to March of 1984 (previously Elert & Associates). Since that time, True North has served thousands of clients throughout the United States offering a full portfolio of consulting services.
INTELLIGENT SECURITY SOLUTIONS
We apply a unique and advanced approach for designing integrated security solutions that balance human factors, physical protection systems, and state-of-the-art technology. From client-specific risk assessments and security program designs to behavior threat-detection solutions, we enable organizations to proactively protect their critical assets against a range of manmade threat actors.
"Michael Rozin and his team at Rozin Security were critical part of the success of Super Bowl 52 in Minnesota. From the state-of-the-art security plan, to effective integration of security measures, and superior leadership with private and public-sector partners. Michael and his team helped avoid security risks while delivering outstanding experience for over 1.5 million people. If you are interested in taking your security operation to the next level, I highly recommend Rozin Security."
We provide proactive security solutions by leveraging a unique, advanced approach for designing integrated security solutions that balance human factors, physical protection systems, and state-of-the-art technology.